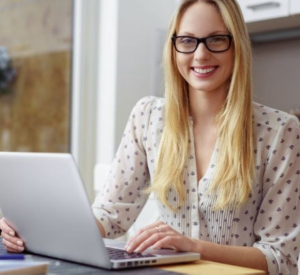 Personal Tutor
Individual lessons
Including teaching material
Spanish Articles
[adrotate banner="3″]
In Spanish, a distinction is made between definite and indefinite articles.
Franco es el amigo de mi hermano – Franco is my brother's friend
Es una persona muy simpática – That's a very nice person
Forms of the definite and indefinite article
The Spanish language knows masculine and feminine articles.
Definite article

Indefinite article

Singular
masculine
el

amigo

un

amigo

feminine
la

carta

una

carta

Plural
masculine
los

amigos

unos

amigos

feminine
las

cartas

unas

cartas
In general, in the singular before masculine nouns stands the particular article el and the indefinite article un and in the plural los and unos. Before feminine nouns stands the definite article la and the indefinite article una and in the plural the definite article las and the indefinite article unas.
Exception:
Due to the difficult pronunciation, feminine nouns form that begin with accentuated a- or ha-. In the singular the article changes to el and un but the article does not remain in the plural.
el agua
the water
las aguas
the waters

un agua

 
a water
unas aguas
some waters
el hacha 
the axe
las hachas
the axes
un hacha
an axe
unas hachas 
some axes
Die Präpositionen a und de werden mit dem bestimmten, männlichen Artikel des Singulars zusammen vereint
a + el = al
Beispiel: Voy al teatro – Ich gehe ins Theater
de + el = del
Beispiel: Viene del cine – Er/Sie kommt aus dem Kino
Ist el Teil des Eigennamens gilt diese Regel nicht!!!!
Beispiel:
¿Mandaste el comentario a El País? –  Hast du den Kommentar an El País geschickt?
Van a viajar a El Salvador –  Sie werden nach El Salvador reisen
Vor Adjektiven, Partizipien, Pronomen und Adverbien, jedoch nie vor Substantiven wir der
neutrale Artikel lo verwhttp://online-spanisch.com/spanische-pronomen.htmlendet
Beispiel:
lo malo – das Böse
lo ocurrido – das Geschehene
lo mío – das Meine
lo antes posible – möglichst bald
Übung:
Entscheiden Sie, ob Sie hier einen bestimmten oder unbestimmten Artikel brauchen, und setzen Sie ihn dann in die Lücken ein
a) La señorita Pérez es muy simpática. Tiene los ojos verdes y _____ pelo rubio. Y tiene _____ trabajo muy interesante.
b) Manuel: ¿Ya ha llegado _____ profesor Martín a _____ seminario?
Juana: No, llega en _____ tren _____  martes a _____ nueve de _____ mañana.
c)¡Qué bien tocas _____ violón! ¿En _____ otoño das _____ concierto?
d) Vamos, Bertita, dile a _____ doctor todo _____ que te duele
e) A mí _____ animales me encantan. Tengo _____ perro muy simpático.
f) ¡Qué rica ha estado _____ comida! ¿Pedimos _____ café?