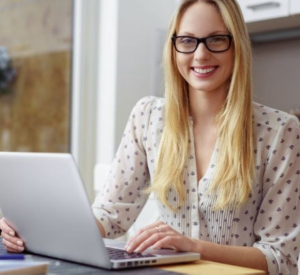 Personal Tutor
Individual lessons
Including teaching material
Ser and Estar
[adrotate banner="3″]
The use of the verbs ser and estar can be difficult for learning Spanish, because in English we only have the one word "to be" for these two verbs.
Ser and estar belong to the group of irregular verbs. Their forms in the indicative present are:
| | | |
| --- | --- | --- |
| | SER | ESTAR |
| Yo | soy | estoy |
| Tú | eres | estás |
| Él, Ella | es | está |
| Nosotros/as | somos | estamos |
| Vosotros/as | sois | estáis |
| Ellos/as | son | están |
Use of SER:
Mostly the verb ser is used to describe constant, permanent states, or to assign certain properties to persons or objects. These properties are expressed by adjectives and serve not only for description, but also for evaluation.
Example 
Mi amigo es alto.
Sandra es una chica muy inteligente
ser is used for the following classifications:
Definitions:

¿Qué es esto? Es un coche viejo.
¿Y eso qué es? Son dos libros nuevos.

Family, nationality, religion, profession:

Son mis hijos.
Yo soy español, mi amiga es chilena.
Laura es católica.
El marido de Juana es médico.

Day, time:

Hoy es martes.
Mañana es el 5 de noviembre.
¿Qué hora es? Son las dos y cuarto.

Impersonal expressions:

No es posible que comas tanto.
Es conveniente que limpies tu cuarto.

Prices and dimensions

¿Cuanto es? – Son 9.99 €.
La altura de la torre del oro es de 36m

With the preposition "de": origin, property, object, material: 

¿Eres de España?
¿De quién es la radio?
La camisa es de algodón.
Este juguete es de plástico.
Use of ESTAR:
Unlike ser, estar is used to describe temporary, non-permanent states.
Estar stands with adjectives that express a temporary physical or mental state:
Pablo está muy cansado.
La bebida está caliente.
Estar with gerund expresses an action that is just taking place and is not of long duration:
Estoy caminando por la calle.
Ricarda está hablando por teléfono.
Estar and participle indicate the result of an action:
La puerta está cerrada.
estar is used for the following classifications:
Location: 

¿Dónde está la revista? Está en la mesa.
Bogotá está en Colombia.

Well-being: 

¿Cómo estás? Estoy bien.
Estoy triste.
Está muy cansada hoy.

Change of state:

Los vasos no están limpios.
El ordenador está estropeado
Exercise ser and estar
Example: ¿Dónde (tú) estás ?
Todas las ventanas __________ cerradas.
El libro __________ debajo de la mesa.
Mi pantalón __________ azul.
Yo __________ cansado.
Nosotros __________ hermanos
¿De qué color __________ tus zapatos?
¿Vosotras __________ mexicanas?
¿Qué hora es? __________ la una.
La calle __________ mojada.