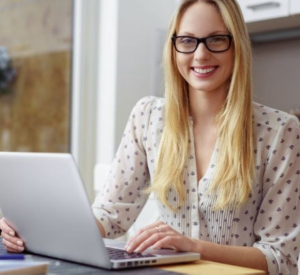 Personal Tutor
Individual lessons
Including teaching material
Irregular Verbs
[adrotate banner="3″]
The irregular verbs often form the imperative of the form of the 1st person singular present. With the verb pensar, the 1st person singular present tense is piensa. The imperative is now formed from the irregular stem piens- to which the imperative applications are attached.
The stem is changing. The endings remain regular.
The verb pensar belongs to the verbs with a diphthong. The stem vowel -e- becomes -ie-.
All verbs that have irregularities in the indicative present tense are retained in the positive imperative. Depending on the type of irregularity, other persons are affected.
Verbs with change e – ie
| | | | |
| --- | --- | --- | --- |
| Infinitive: pensar | Person | Positive Imperative | Negative Imperative |
| Präsens: pienso | Tú | piensa | no pienses |
| | Usted | piense | no piense |
|   | Nosotros/-as | pensemos | no pensemos |
|   | Vosotros/-as | pensad | no penséis |
|   | Ustedes | piensen | no piensen |
Verbs with change o – ue
| | | | |
| --- | --- | --- | --- |
| Infinitive: volar | Person | Positive Imperative | Negative Imperative |
| Präsens: vuelo | Tú | vuela | no vueles |
|   | Usted | vuele | no vuele |
|   | Nosotros/-as | volemos | no volemos |
|   | Vosotros/-as | volad | no voléis |
|   | Ustedes | vuelen | no vuelen |
Verbs with change e – i
| | | | |
| --- | --- | --- | --- |
| Infinitive: pedir | Person | Positive Imperative | Negative Imperative |
| Präsens: pido | Tú | pide | no pidas |
|   | Usted | pida | no pida |
|   | Nosotros/-as | pidamos | no pidamos |
|   | Vosotros/-as | pedid | no pidáis |
|   | Ustedes | piden | no pidan |
Verbs with change – ie and e – i
| | | | |
| --- | --- | --- | --- |
| Infinitive: sentir | Person | Positive Imperative | Negative Imperative |
| Präsens: siento | Tú | siente | no sientas |
|   | Usted | sienta | no sienta |
|   | Nosotros/-as | sintamos | no sintamos |
|   | Vosotros/-as | sintáis | no sintáis |
|   | Ustedes | sientan | no sientan |
Verbs with change o – ue uand o – u
| | | | |
| --- | --- | --- | --- |
| Infinitive: dormir | Person | Positive Imperative | Negative Imperative |
| Present: duermo | Tú | duerme | no duermas |
|   | Usted | duerma | no duerma |
|   | Nosotros/-as | durmamos | no durmamos |
|   | Vosotros/-as | dormid | no durmáis |
|   | Ustedes | duerman | no duerman |
Verbs with change i – y
| | | | |
| --- | --- | --- | --- |
| Infinitive: huir | Person | Positive Imperative | Negative Imperative |
| Present: huyo | Tú | huye | no huyas |
|   | Usted | huya | no huya |
|   | Nosotros/-as | huyamos | no huyamos |
|   | Vosotros/-as | huid | no huyáis |
|   | Ustedes | huyan | no huyan |
Verbs with change l i – í
| | | | |
| --- | --- | --- | --- |
| Infinitive: enviar | Person | Positive Imperative | Negative Imperative |
| Present: envío | Tú | envía | no envíes |
|   | Usted | envíe | no envíe |
|   | Nosotros/-as | enviemos | no enviemos |
|   | Vosotros/-as | enviad | no enviéis |
|   | Ustedes | envíen | no envién |
Verbs with change u – ú
| | | | |
| --- | --- | --- | --- |
| Infinitive: continuar | Person | Positive Imperative | Negative Imperative |
| Present: continúo | Tú | continúa | no continúes |
|   | Usted | continúe | no continúe |
|   | Nosotros/-as | continuemos | no continuemos |
|   | Vosotros/-as | continuad | no continuéis |
|   | Ustedes | continúen | no continúen |
Verbs with change c – cz
| | | | |
| --- | --- | --- | --- |
| Infinitive: conocer | Person | Positive Imperative | Negative Imperative |
| Present: conozco | Tú | conoce | no conozcas |
|   | Usted | conozca | no conozca |
|   | Nosotros/-as | conozcamos | no conozcamos |
|   | Vosotros/-as | conoced | no conozcáis |
|   | Ustedes | conozcan | no conozcan |